Born on the 22nd of December, 1893 in Lebanon, Missouri, Ottie was the fourth of eight children born to Fernando Coffman and Myrtie Spohn. Her parents heralded from strong German and Quaker backgrounds, which reflects through some of her recipes. One such recipe was "Strisel" which calls for 8 pounds of flour, 5 pounds of sugar, 4 pounds of shortening, etc… I haven't yet figured out why the quantity is so… daunting; was she baking for the entire family, extended and all?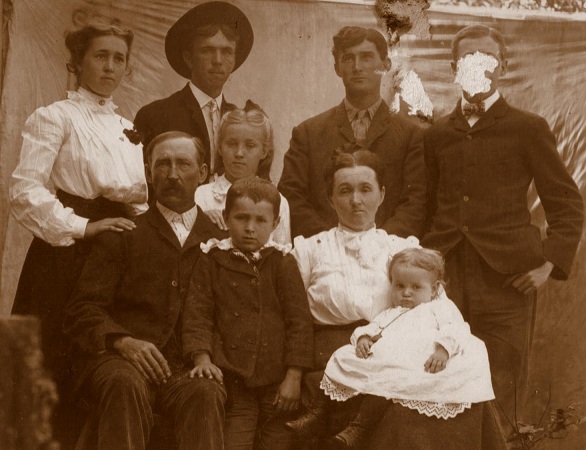 Around 1905 Ottie's family moved to Paoli, Oklahoma. At the age of (nearly) 18, Ottie married my great grandfather, James Harrison Strickland, better known as "Harry." In 1912, Ottie and Harry welcomed their first child, Mildred. From then until 1929, they had six children. One child, Donald, died in infancy from the whooping cough. (Alas, Ottie and Harry's marriage did not last. They divorced in 1942, after having been married for 30 years.).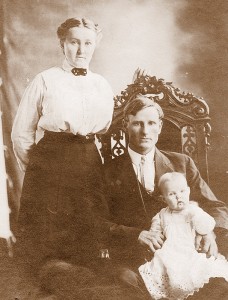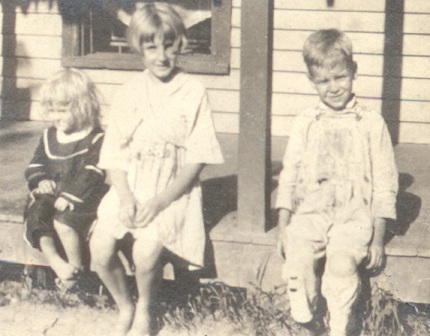 "Harry," as everyone knew him, worked in carpentry and was a master plasterer. His job moved them around a bit early in their marriage… from Oklahoma, to Texas, back to Oklahoma, and then finally to Los Angeles in the late 1920s. They built their house at Mt. Washington, and temporarily lived in a tent house.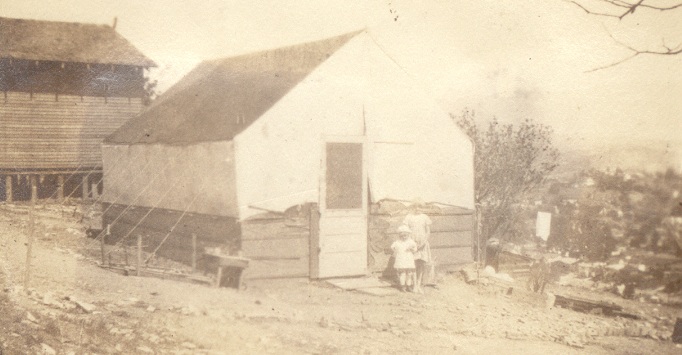 Ottie's brother, Paul, also moved to Los Angeles and it was in his home where she gave birth to her youngest child in 1929 (her own house wasn't yet finished being built when she went into labor).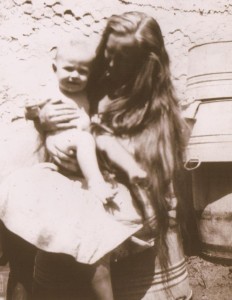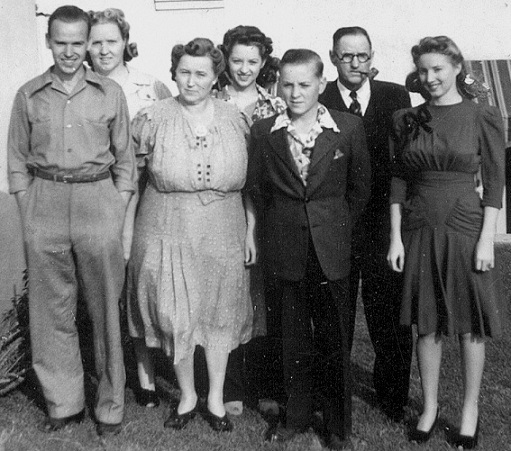 Many of the recipes in Ottie's recipe box date back to the 1930s, though several are older, and a few are slightly younger. In 1935 Ottie signed her Gingerbread recipe as "Mrs. Stickinthemud", hence the name of this website.

Many of my pa's memories of Ottie revolve around food (this is characteristic of most of Pa's memories… in general). He recalls Ottie meeting with the other ladies and spending a day making butter. Through him I was able to figure out whether Ottie used yellow or white cornmeal (he says she used white), because he always studied her cupboards as a boy. However, by the time he was born (1945) Ottie wasn't cooking quite as much, or at least not while my finicky pa was visiting.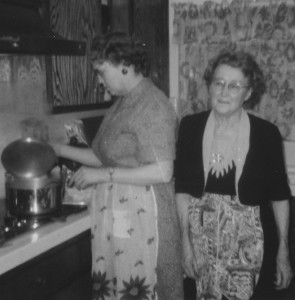 According to my parents, when Ottie moved into a nursing home (in the late 1970s), she was quite pleased to no longer be cooking. She didn't wallow in self-pity, and instead enjoyed watching her soaps all day and being served by others!
On the 8th of January 1982, Ottie passed away… shortly after her 88th birthday.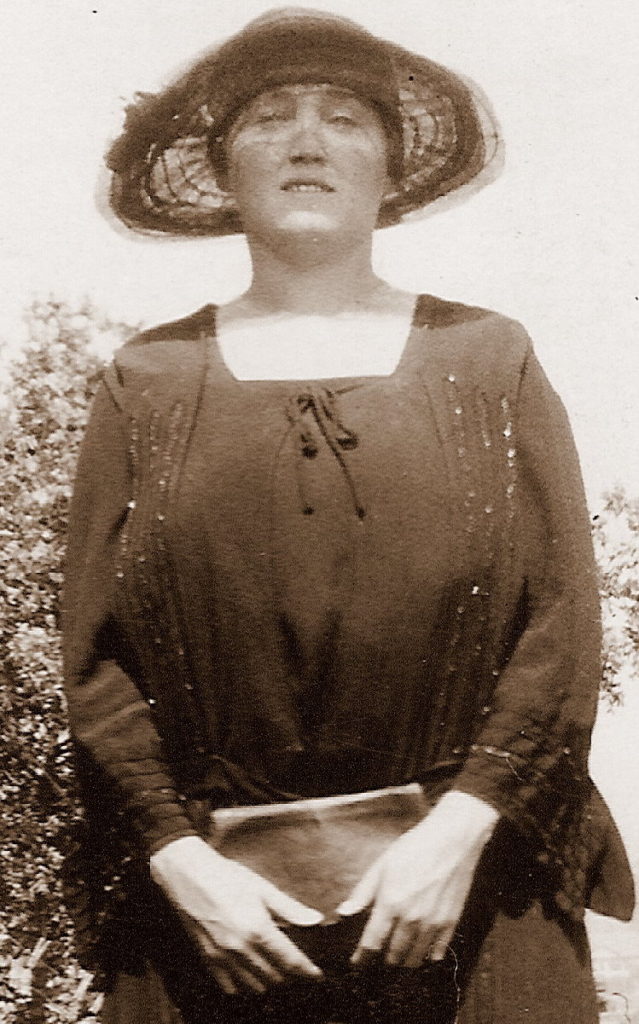 Dear Great Grandmother,
A few years ago Cousin Lois gifted your recipe box into my care. The index cards have browned and grown brittle over the last 80 or so years, therefore I hesitated to browse through them. At last I started nosing through your archived culinary creations, and saw an immediate need to experiment. While some of your recipes were classic and well-known, others were unique and tantalizing. I couldn't wait to try them all! My personal favourite is your Ginger Crumb Cake. Delicious!!!
Alas, this project hasn't lacked drama. My father can't recall you cooking or baking most of these dishes. He's downright sullen for having missed out on one of your barbecues as a kid, and issued a tirade to thin air whilst discovering the perfection of your baked beans for the first time. 
You passed away when I was a small child, and my memory of that time is hazy. I'm thankful to Cousin Lois for gifting me this special opportunity to "meet" you through food. It's been enjoyable thus far, and I look forward to the months to come.
In this blog I will share many of your recipes… with my notes and alterations as well. It's not always easy when faced with a list of ingredients for a cake, and no method to follow! Fortunately I've cooked and baked for a number of years, and have been able to sort out most the missing pieces… so far.
Please don't be too cross with me, for I have made some changes. I rarely bake with shortening anymore, so in my versions of your recipes, butter takes its place. Since you often indicate that mixing shortening and butter helps the flavour, I figured this was an acceptable alteration. A few of the brands you used are either gone now or have changed/devolved, so I have switched brands in those cases. If you could see what some dairy companies have done to buttermilk, you'd be baffled!
No worries though, because I promise to share your original recipes along with my altered versions.
Your Great Granddaughter,
~Jenai (originally posted June 2, 2010)